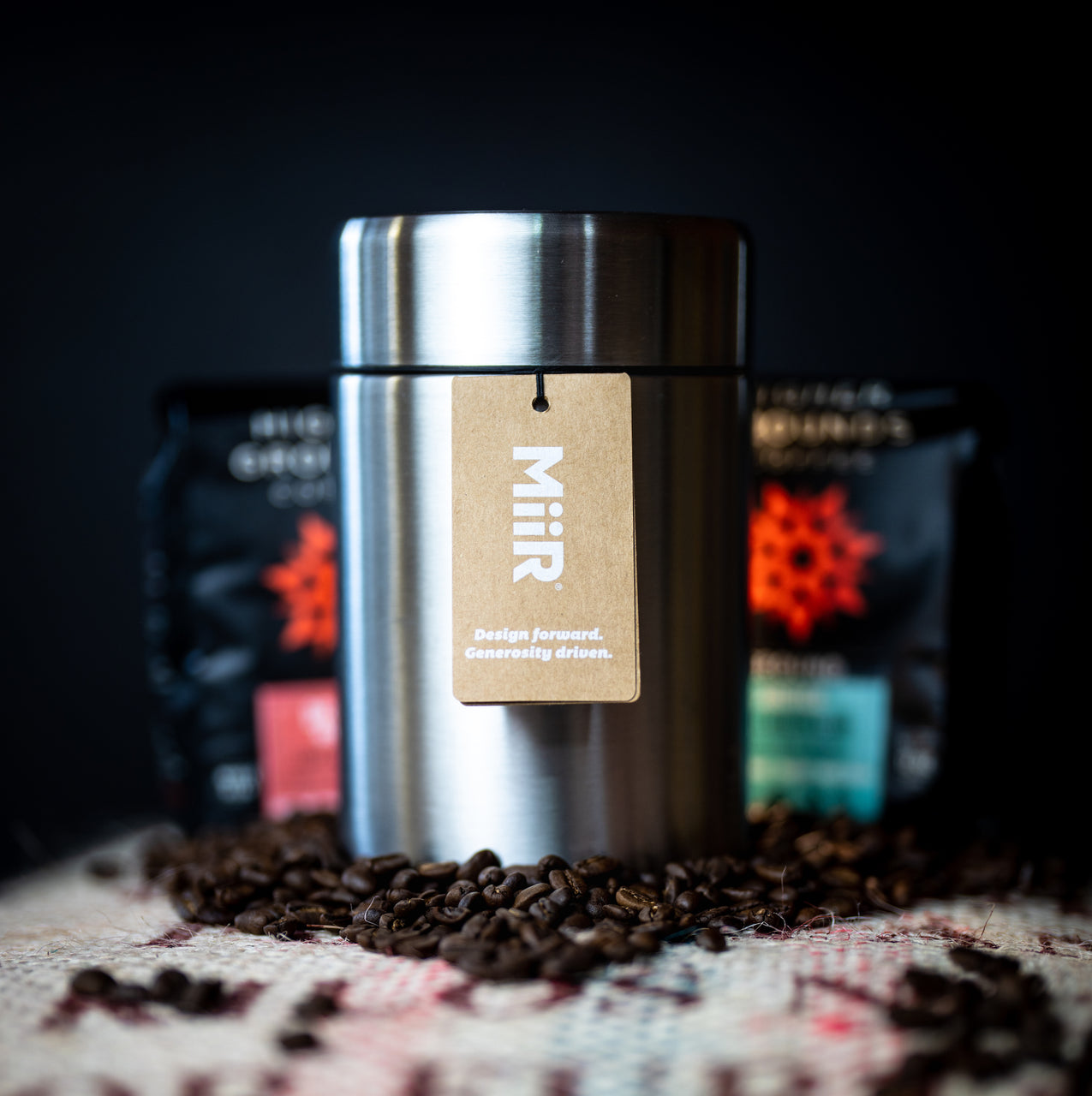 About this awesome MiiR Airtight Coffee Storage Canister:
Oxygen is pretty important, but when it comes to coffee freshness it is the first enemy of the good.
To preserve freshness and flavor, keep your fresh coffee away from air, light, heat, and moisture in this MiiR coffee canister. An accordion sealing mechanism inside the canister allows you to press out excess air, cutting down on coffee exposure to oxygen and increasing the freshness shelf-life of your favorite beans. 
We love partnering with MiiR, a fellow B-Corp, because of their commitment to environmental sustainability. Every purchase you make helps double the impact.
Your freshly-roasted HG beans need their privacy.