Nicaraguan coffee farming partners | Higher Grounds Coffee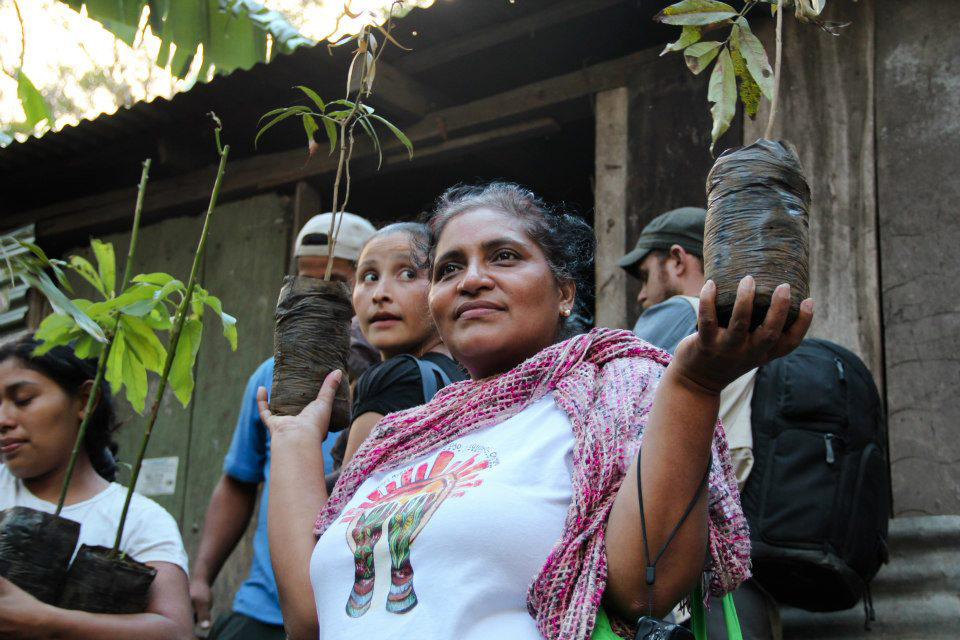 ORIGIN:
Esteli and Nueva Segovia, Nicaragua

Cooperative: Las Diosas, Cecocafen
Elevation: 850-1250 meters
Varietals Grown: SHB Arabica (Typica), Lempira, Bourbon and Caturra, some Catimor
Harvest: December-March
PROFILE:
Cocoa, vanilla, tobacco, soft fruit
Best brewing: immersion
Recommended ratio: 16:1
Acidity:  mild
Body: medium

Higher Grounds partners with two  main cooperatives in Nicaragua: Las Diosas and Cecocafen.
Dedicated to more than just growing coffee, La Central Cooperativa Las Diosas ("The Goddesses") is a dynamic network of community-based cooperatives run by women and supporting true development and respect for women's rights. The cooperative is located east of Managua in the department of Estelí, where much of the land is devoted to tobacco production and largely controlled by male producers. Las Diosas consists of four smaller cooperatives, each managed by its own Directiva (female Board of Directors). Fiercely independent and determined to succeed in the coffee industry, the 250-member cooperative has made much progress since their founding in 1996, both in terms of sustainable commercial relations for their coffee sales as well as the promotion of issues such as women's education, housing and health.
The women of Las Diosas have been working hard to improve their production capacity – using intensive organic practices and expanding opportunities in local, national and international markets. But despite their best efforts, their region was hard hit with the leaf rust fungus that has spread across much of Latin America, leaving many of their members with up to 60% reductions in their harvest for the coming years. It will be a long road to recovery, as they systematically plan out and implement a wide-spread field renovation plan. In the meantime, Las Diosas is supporting members with a revolving credit fund to help them establish household vegetable gardens, and raise chickens and pigs for their local consumption and sale.
Las Diosas works closely with La Fundacion entre Mujeres (FEM), or Foundation between Women, with their development project work focused on issues concerning women's health, universal access to education and economic and moral support for single mothers. For example, in Condega, Estelí – La FEM has established an alternative school where young women are encouraged to take up traditionally male-dominated trades such as carpentry, welding, construction, etc. Not only does this form of education teach them useful skills, it enables the women to gain economic independence by creating new employment opportunities for their members.
Higher Grounds is directly engaged with the success of Las Diosas via On the Ground's Project Nica, which supports agricultural solutions and food security. Learn more about Project Nica at onthegroundglobal.org/project-nica.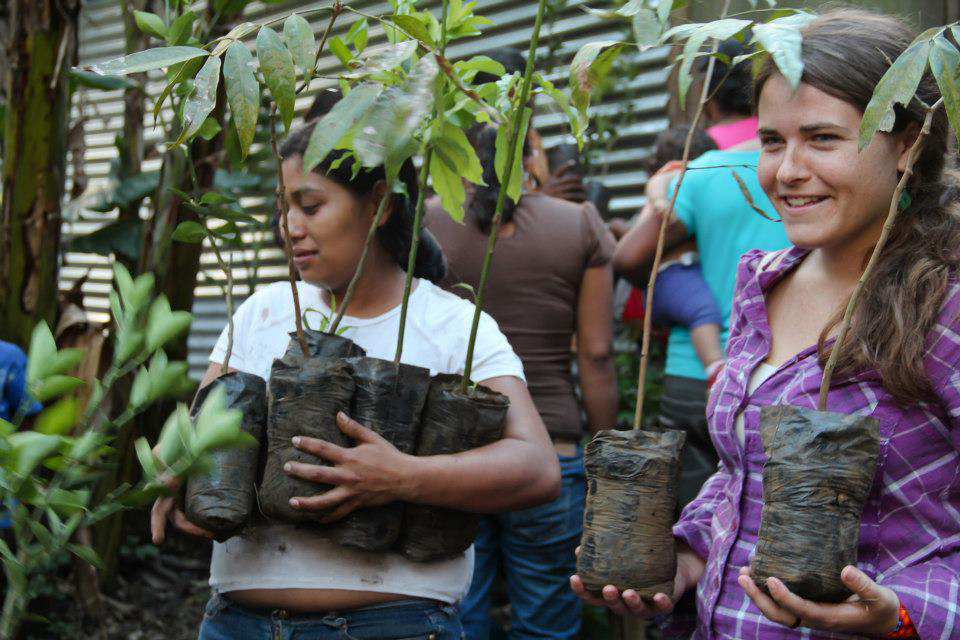 CECOCAFEN, the Central Association of Northern Coffee Cooperatives, was founded in 1997 with initial investments from their 500 producer members and financing support from international lending organizations in order to export their first containers. Today, CECOCAFEN represents some 2,600 farmer families in twelve community based cooperatives, with more than 100 container-loads of coffee exports per year.
As a unique umbrella organization in the region, CECOCAFEN exists to support members' production capacity and to promote and sell its members' coffee in direct and fair trade export contracts to these coveted international niche markets. With expert quality control staff in the SolCafé processing plant and cupping lab, CECOCAFEN offers producer members quality assessments and advice for continual improvements to production and processing practices. 
In addition to the smooth operations that have put more than 2.6 million pounds of coffee on the water and eventually to Coop Coffees roasters' docks, CECOCAFEN has successfully supported local development of their communities through eco-tourism initiatives, a micro-lending program for women entrepreneurs, youth education scholarships from primary up to university levels and many social and cultural activities.
The foundation of their operational success rests upon staying focused on three basic elements: producing a quality coffee; establishing programs for ecological practices; and offering equitable opportunities for integrated development of their members' communities. During visits to the region, we consistently witness these elements reinforcing each other in the field.