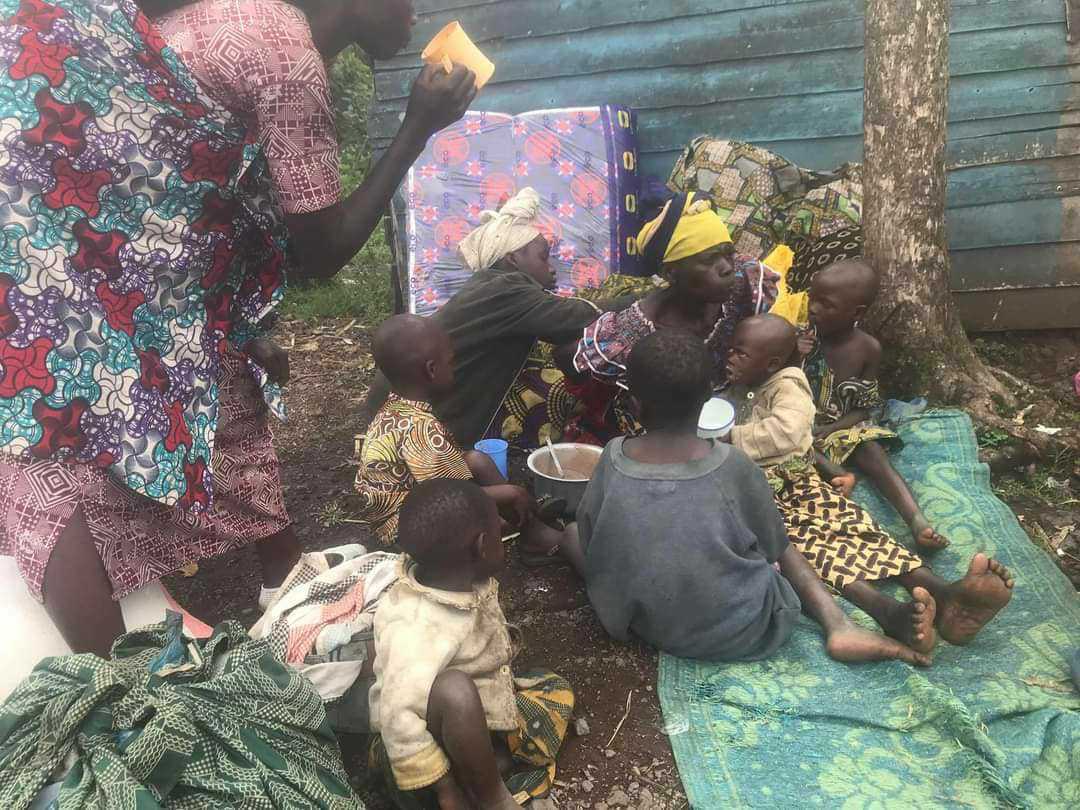 The armed group M23 has engaged in organized violence in Eastern Democratic Republic of the Congo, pressuring coffee farmers to abandon their homes and flee to the south and along the west side of Lake Kivu.
Farmers from the region where we source our coffees have become refugees, having to move to nearby camps such as Mubimbi outside of Minova. Currently, 344 families have gathered in Mubimbi.

We are organizing funds to provide these families with shelter, food, clothing, basic hygiene supplies, medical care, and child care.

Funds will go directly to Herman, our On The Ground staff in the DRC, to purchase and distribute these supplies to families in Mubimbi. Herman is working every day to assist these refugees with basic needs.
For the refugees, a donation of:
$10 will provide a hygienic kit to a woman for four months( this includes soaps, three pieces of clothes, and underwear)
$20 will provide a plastic roofed hut shelter for a family with children for one year
$50 will provide food for a family with children for two weeks
$150 will pay a teacher  for refugee children's daycare per month
$200 will pay a nurse for refugee's health conditions follow-up, especially women, for one month


Please give if you can and join us in supporting the coffee-growing communities of eastern Congo. These much-needed funds will support the refugees who have fled their homes and farms and are huddled together in vast open fields without the basic necessities of human existence: food, shelter, water, and sanitation.
Check out the video below for further context of this tragic situation.