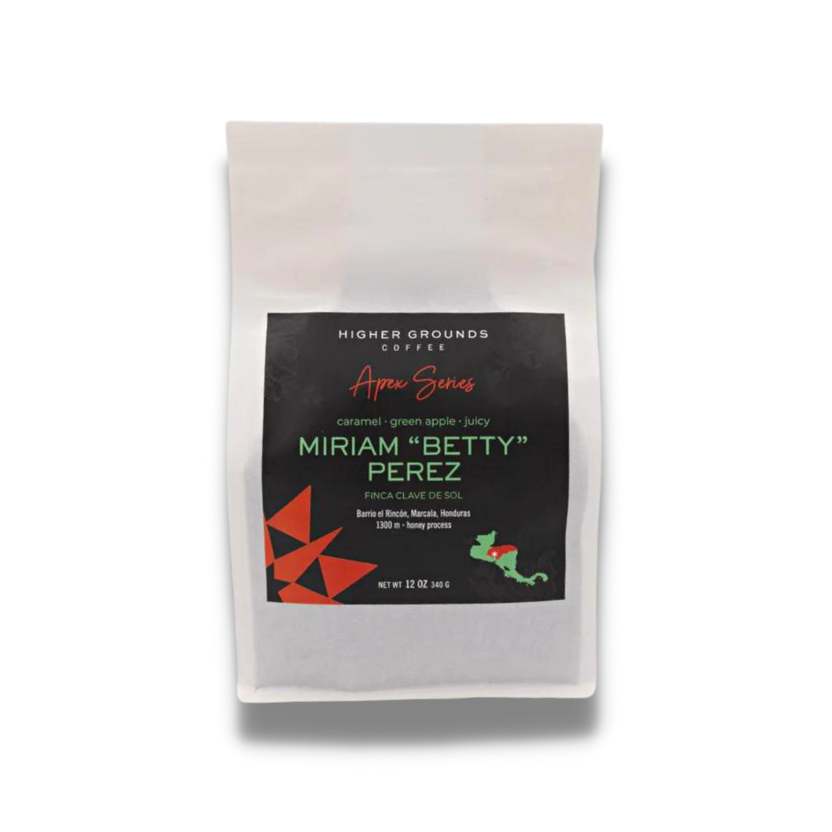 Yet another stunning small lot from veteran producer Betty Perez! What a pleasure to enjoy her coffee each year. 
Blackcurrant * Coconut * Rose

Cooperative: COMSA    
Location: Finca Clave de Sol, Barrio El Rincon, La Paz, Honduras
Processing: natural
Acidity: moderate       
Body: syrupy
Elevation: 1300 meters       
Best brewing: filter       
Recommended ratio: 16:1
****
The COMSA Cooperative 
Betty Perez has been a longstanding advocate of women in leadership positions within her cooperative, and she has consistently produced outstanding coffee. We are beyond pleased to offer a small lot of her natural processed coffee this year, a balanced and ultra-sweet cup.
Harvesting is conducted by hand, carefully selecting fruit that has achieved optimal maturity, cherries that are freshest in appearance, firm and brilliant in color. This meticulous cherry selection mandates at least three pickings of the same plant, in order to allow for a superior quality coffee.