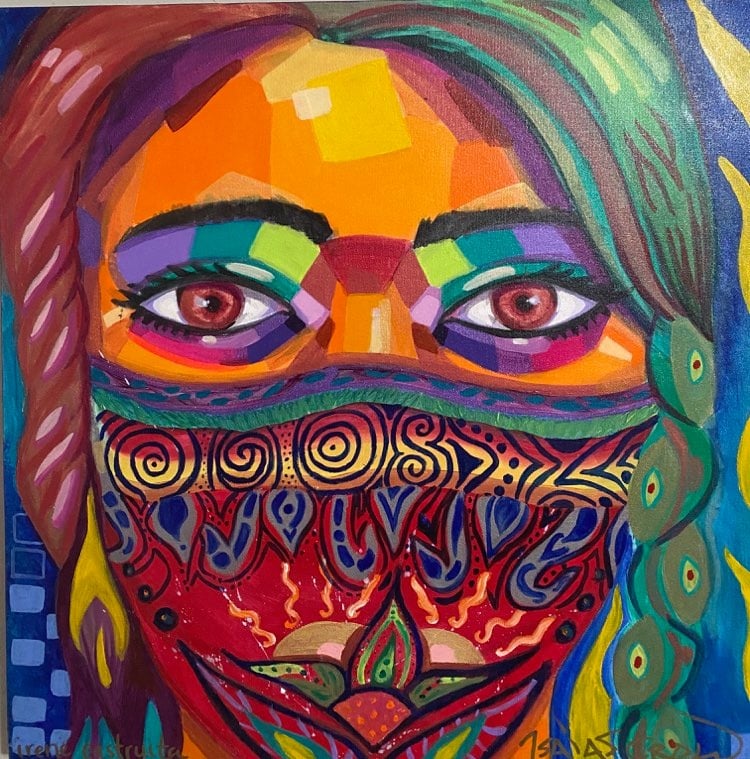 One of our longest-standing partnerships in the world of specialty coffee is with the Mexican farmers of the Yachil cooperative. Yachil Xojobal Chu'lchan, which means "new light in the sky" in the Tzeltal language, was founded in 2001 with an initial 383 small-scale coffee farmer members from the Tzotzil and Tzeltal Mayan indigenous communities in the municipalities of Chilon, Pantelho and San Juan Cancuc. The farmers of Yachil are progressive, with a longstanding political position of solidarity with the Zapatista movement, which struggles for autonomy and respect for Indigenous rights. 
Coffee is one of the few viable export options for small-scale farmers in Chiapas, and in particular for Yachil farmers, who do not accept any financial support from the Mexican government. The sale of their coffee is their primary source of income. Yachil exported its first lot of coffee to solidarity buyers in Germany in 2003, and their first organic certified lots to Higher Grounds and other Cooperative Coffees roasters in Canada and the USA in 2005. Since then, Yachil has worked hard to expand its volumes and sales in both solidarity and gourmet markets across Europe and in North America.
Despite their many accomplishments, Yachil farmers continue to live under a cloak of uncertainty. Members of this cooperative have formed their own local Indigenous governments, supporting development in keeping with their values and traditions, and promoting democracy, equality, and empowerment. Over the last decade plus of resistance, members of Yachil have suffered repression at the hands of government security forces and the paramilitary. Many members and their families have been forced to flee their communities and continue to live as internal refugees, victims of political oppression and intimidation.
This oppression is at the forefront of the Zapatistas' reality in the time of COVID-19. The coronavirus crisis in Mexico is intensifying, and these farmers and their communities are struggling to survive. You can support them as a volunteer or donor; learn more about support opportunities here. Even simply posting stories and updates on your personal social media can help spread awareness.
To do our part, we have partnered with the nonprofit organization Schools for Chiapas through our Cafe Zapatista coffee. Sales of this product generate a donation from us to Schools for Chiapas, helping to fund autonomous classrooms in Chiapas, revitalize traditional Mayan agricultural knowledge, and organize delegations to Chiapas to share the Zapatista ways of work, life, and learning.
Currently, Schools for Chiapas is seeking support for their grassroots effort, "Millions of Pesos to Support the Zapatistas' Fight Against COVID-19," to save lives during this pandemic. We would like to share this excerpt from their recent email update, in response to the question, "Why do we support the Zapatistas during this pandemic?":
Zapatistas support our long-term vision of a new and better world where everyone has a place and where there is a dignified life for everyone.  Together with the Zapatistas, we envision a world where dignity, democracy, and justice is real and available to everyone. Currently the Mexican government has created massive new military forces to repress indigenous and other popular movements and the federal government has initiated horrific megaprojects that are destroying Mother Earth, while exacerbating climate change. The pandemic of COVID-19 is out of control and the official health systems are collapsing.  We determined when the Zapatistas publicly announced their plans to fight the COVID-19 pandemic. 
Since beginning the Million Peso Pledge, we've already raised well over a million Mexican Pesos and have established an internal goal of raising two million pesos (about $90,000 usd) before Sep. 1, 2020. No matter how quickly we raise funds, we pledge to continue to gather support for the Zapatistas until COVID-19 is eliminated from Chiapas. These funds will provide support to reopen hospitals and schools. It will also provide Personal Protective Equipment for Zapatista health promoters. We hope to give the Zapatistas sufficient financial resources to effectively save Mayan lives during and after the pandemic.
Schools for Chiapas has obtained a matching grant from a supportive organization, meaning that all funds received before September 1 will be matched two for one. Online donations can be made here. You can help by inviting others to join the "Millions of Pesos" campaign; finding organizations, businesses, and individuals who can afford to donate; and by making public postings on social media. Please, donate ONLY if your own food and housing is secure. For more information, visit www.schoolsforchiapas.org or email info@schoolsforchiapas.org.