Higher Grounds Public Private Partnership P3 Impact Award Finalist
P3 Impact Award + Supporting Survivors in the Coffeelands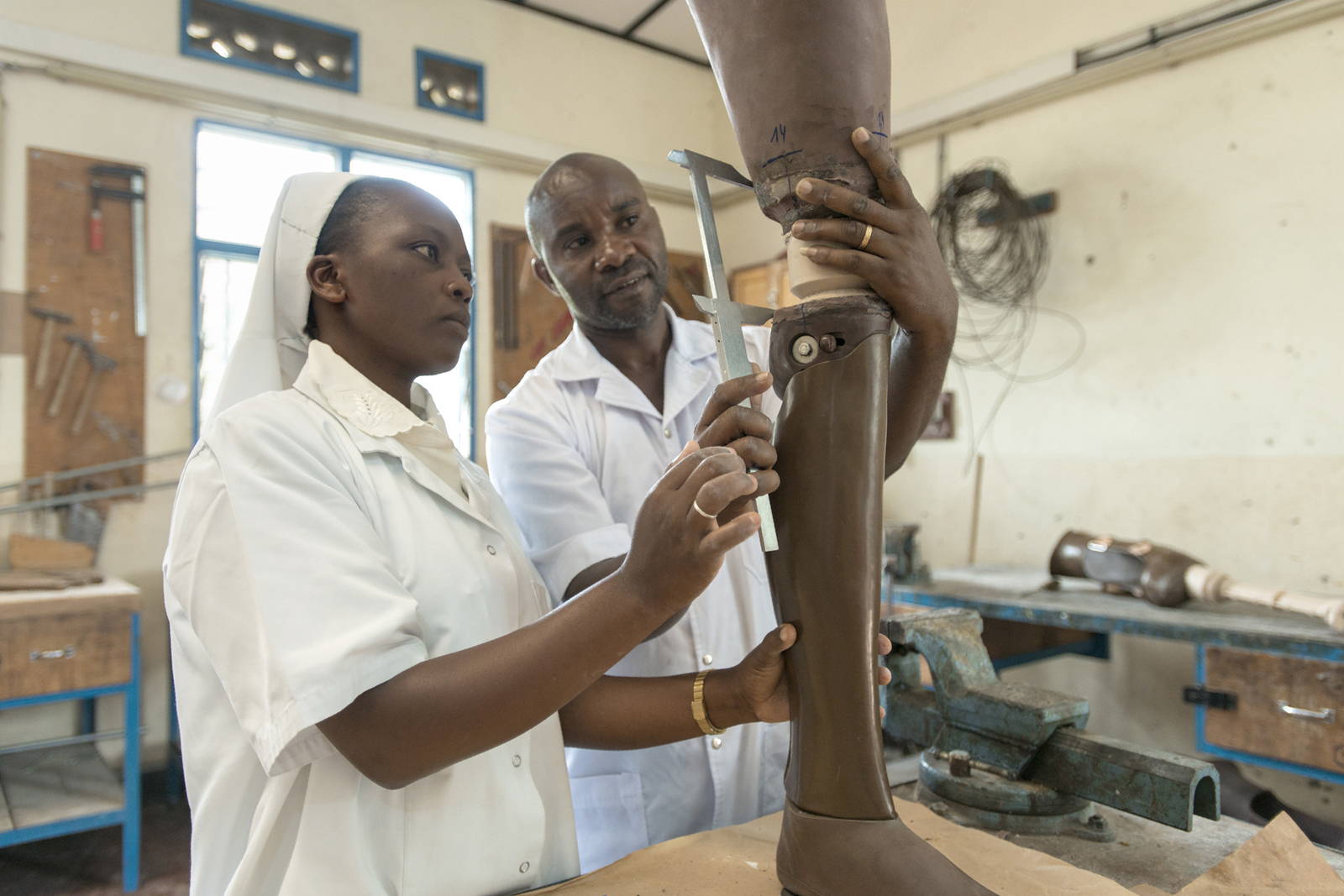 (Pictured above: Training local technicians to provide prosthetics creates a sustainable way to address the tremendous need in eastern Congo and provides meaningful job opportunities.)
In 2017, Higher Grounds Coffee joined forces with the U.S. Department of State, Eastern Congo Initiative, and the Polus Center for Social and Economic Development to form The Lake Kivu Coffee Alliance, cultivating the Democratic Republic of Congo's re-emerging coffee industry and providing support and rehabilitation for victims of war in that region. In 2018, LKCA was highlighted at the opening of Global Partnership Week in D.C., and the U.S. State Department's Global Partnerships Office named us the "Partnership to Watch" for 2018.

LKCA was recognized as "one of the exemplary public-private partnerships (P3s) that provide solutions to pressing issues in areas facing humanity" and named one of 5 finalists for the 2018 P3 Impact Award, announced at the Concordia Annual Summit in New York City, September 24-25.

On Friday, August 24, representatives from LKCA hosted a live Twitter chat to talk about the project and the impact it is already having on communities in the DRC. Follow @highergroundstc, @GPatState, @IBiS_Darden, @ConcordiaSummit, and #P3Impact on Twitter for updates.
Thanks! Stay tuned for updates.
This field is required
This field is required
This field is required
Try the coffees of South and North Kivu.
---