Higher Grounds Coffee | Our Story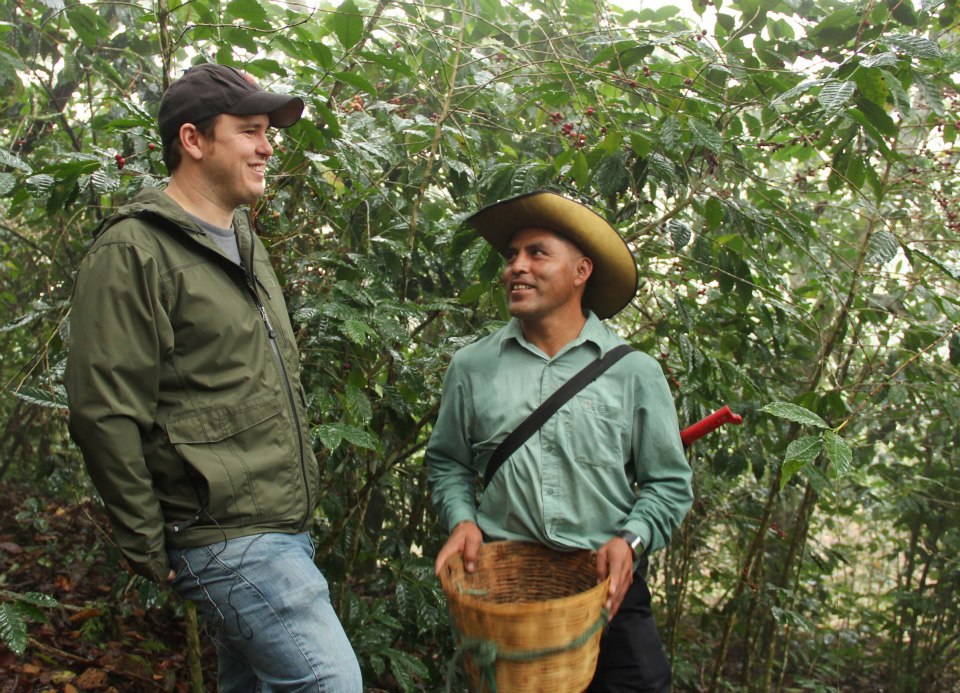 It all started with a trip to Mexico. (Above) Co-founder Chris Treter met the farmers of the Maya Vinic cooperative—our longest standing partner cooperative—during a post-graduate internship. The trip proved to be a catalyst for a coffee company, an importing cooperative, a non-profit, and more importantly—access to rights for coffee farming communities across the globe.

The idea for Higher Grounds started to take shape in 2001 when our owner and co-founder Chris Treter was living and working among coffee farmers at the Maya Vinic cooperative in Chiapas, Mexico as part of a post-graduate internship. Over that year, Chris and his then-partner Jody built relationships in the farming community and became intimately acquainted with the daily realities of coffee farming. Poverty and a lack of access to basic resources such as education and water were simply a way of life. As the time approached for Chris's departure back to the Midwest, he talked about the future with the farmers, with whom he had become close friends.
 
Chris wanted to stay connected and support his new friends. Together they built a plan for a coffee business.
 
Until then, Maya Vinic only had small, local markets in which to sell their product. A trade relationship with Chris—and ultimately Higher Grounds—meant the opportunity to reach a much larger international audience, along with the possibility to sell a lot more of their coffee.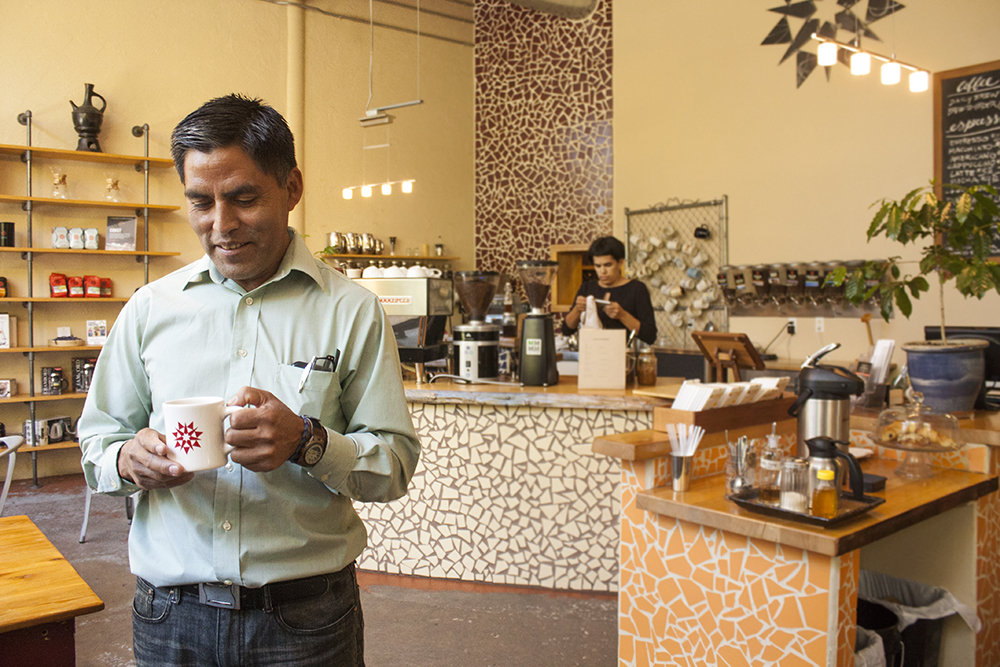 José Perez Vazquez, a founding member of the Maya Vinic cooperative, our longest standing farmer-partners, enjoys a cup of Maya Vinic's coffee in our coffee bar. We enjoyed hosting José in in Traverse City for a summer as part of a cultural and educational exchange. 
Starting small in Northern Michigan. Chris and Jody began by purchasing one bag of green coffee from Maya Vinic and having it shipped to their new home in Leland, Michigan. First outsourcing the roasting but ultimately investing in their own small roaster, they packaged the coffee by hand and set up shop at the local farmer's market. When Maya Vinic's coffee sold, Chris was heartened: they were doing what they set out to do, supporting their friends back in Chiapas.
But he knew that simply purchasing coffee from his friends—even at premium prices for organic and fair trade certification—was not enough to pull them out of poverty.
They still hiked miles a day to retrieve fresh water. They still did not earn enough to ensure their children could go to school, or to access basic health care. Through conversations and collaboration with other like-minded friends, Chris formed the Chiapas Water Project (CWP) to further partner with farmers and build potable water systems.
Good ideas grow. As time went on and Higher Grounds began to grow and seek out coffee from other sources, we joined forces with a handful of other roasters around the country who had begun to form an importing cooperative, Cooperative Coffees, which now has 24 roaster-members around North America from the Yukon Territory to Florida. And CWP grew into On the Ground, which now has had projects in Ethiopia, Palestine, Democratic Republic of Congo, and Nicaragua in addition to Chiapas.
Looking back. Our partnership with Maya Vinic formed the very foundation of our identity: a commitment to long term, mutually beneficial trade relationships with on-going interactions that include water projects, emergency relief, educational collaborations, and a tireless commitment to peaceful, resilient, and sustainable communities.
Even though we now source coffee from over a dozen different countries, each of those trade relationships is modeled after our very first one with Maya Vinic—whom we still purchase coffee from every year.